Startup City
AUCKLAND
Balaji Srinivasan wrote an article about The Start Of Startup Cities and mentioned New Zealand Edmund Hillary Fellowship (EHF) program.

New Zealand seems like a dream destination for digital nomads because of its world-class reputation of living, doing business and COVID response.

This microsite provides all relevant information about Auckland, the most populous city in New Zealand, as a startup city.
Overview
Auckland is the economic power engine of New Zealand, contributing 38% of the nation's GDP.

The current population is 1.7 million (34% of New Zealand's population), with the forecast to reach 2 million by 2029. More than 220 different ethnic communities are living in Auckland, including indigenous Māori and Polynesian groups.

Over a third of all people who live here were born overseas, which provides diverse cultures and backgrounds.

Auckland serves as a gateway between New Zealand and the rest of the world and offers a competitive and stable business environment and government services.

Here is a comprehensive guide of everything you need to know if you consider moving to Auckland.
Visas Policy
Immigration New Zealand has partnered with the EHF to deliver this Global Impact Visa to attract entrepreneurs, investors and startup teams.

EHF has completed the 4-year Global Impact Visa pilot, with 533 Fellows from over 40 nationalities selected from a pool of 3,400 applicants.

Naval Ravikant also shared his perspective on the EHF and Global Impact Visa as "the most thoughtfully designed immigration programme in the world" during his visit to New Zealand in 2019.
Unfortunately, EHF has shifted its focus from attracting and selecting new immigrants towards activating and amplifying Fellows' impact in New Zealand and the world.

There are other options for people who are thinking to move to Auckland:

Entrepreneur visasInvestor visasSkilled Migrant Category
(Note: please check the policy carefully under the impact of Covid-19)
Auckland Startup Ecosystem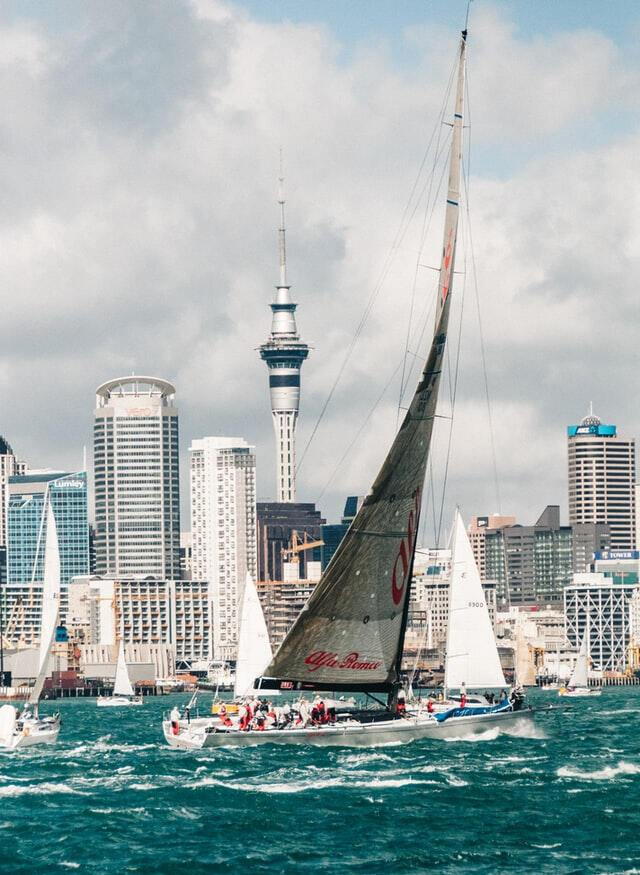 Founders
Failory listed the top 45 New Zealand startups to keep an eye on in 2021. Among them, fintech, biotech, robotics, health-tech, marine tech and digital and creative technology companies take most positions.

Auckland alone has 1,428 tech startups so far, with the top 10 companies focusing on aerospace manufacturers, education, event/business intelligence, healthcare and data-driven SaaS.

Here is a guide on how to start a business in New Zealand.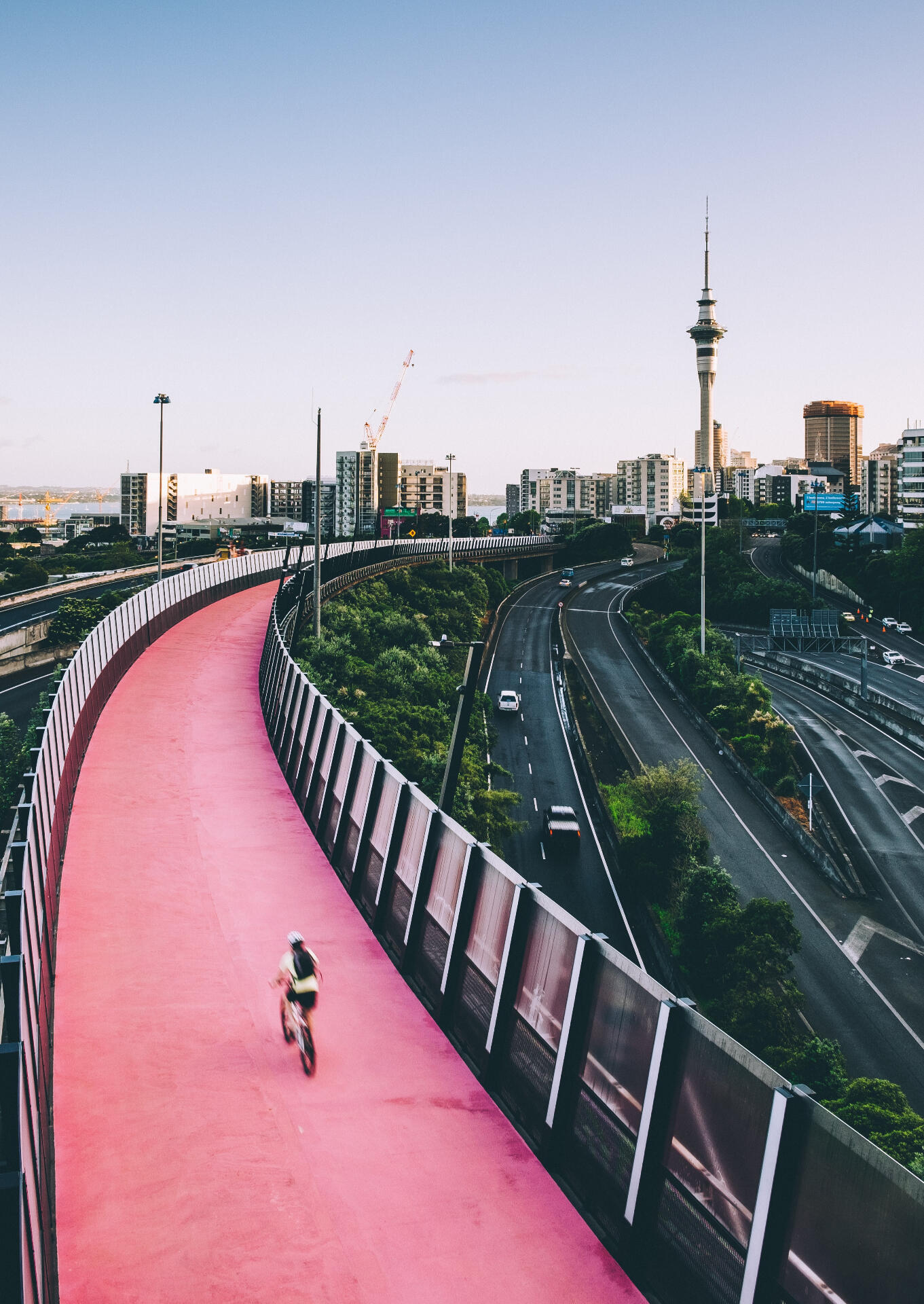 Two significant components make Auckland a good startup city:
Talents. Auckland tech industry is supported by five tertiary institutions and a dedicated ICT graduate school to draw talent from. There are local, national and international funded innovative R&D programmes plus competitive wage rates.

Testing ground. Auckland's multicultural society and tech-savvy population provide an environment for social media companies, software and app developers to test new products before a wider release. Global tech giants such as Microsoft, Google and Facebook had used New Zealand as a testing ground for cutting-edge technologies and new features in a cost-efficient and low-risk way before they scaled for global adoption.
Although capital investment growth is increasing, the corporates and government level participation is still a vast missing part.

The biggest challenge facing Auckland startups and investors is the small market size that doesn't generate the revenue needed to scale. Therefore, having an export business model is an essential part when it comes to success.

Kiwi companies like Xero, Rocket Lab, Crimson Education and Weta Digital have leveraged this model to stand out in the international market stage.

NOTE: Here is an action plan for creating a more entrepreneurial economy in Aotearoa New Zealand. This is a decentralised community initiative led and maintained by Dan Khan to grow the startup community in the country.
"Now is the time to build… Building isn't easy, or we'd already be doing all this. We need to demand more of our political leaders, of our CEOs, our entrepreneurs, our investors. We need to demand more from one another. We're all necessary, and we can all contribute, to building."
Marc Andreessen
Digital Infrastructure
New Zealand allocates over $2 billion to roll out the world-leading communications infrastructure through the Ultra-Fast Broadband (UFB) programme and the Rural Broadband Initiative programme and the Rural Broadband Initiative to achieve international connectivity and high network speeds within the country.

Auckland has a high-speed fibre network, providing the majority of fibre-linked businesses and households 100 Mbps connections and options for up to 950 Mbps download and 450 Mbps upload.

5G is live and available in selected locations across Auckland, and 5G Broadband is also available for homes and businesses within 5G Broadband coverage areas.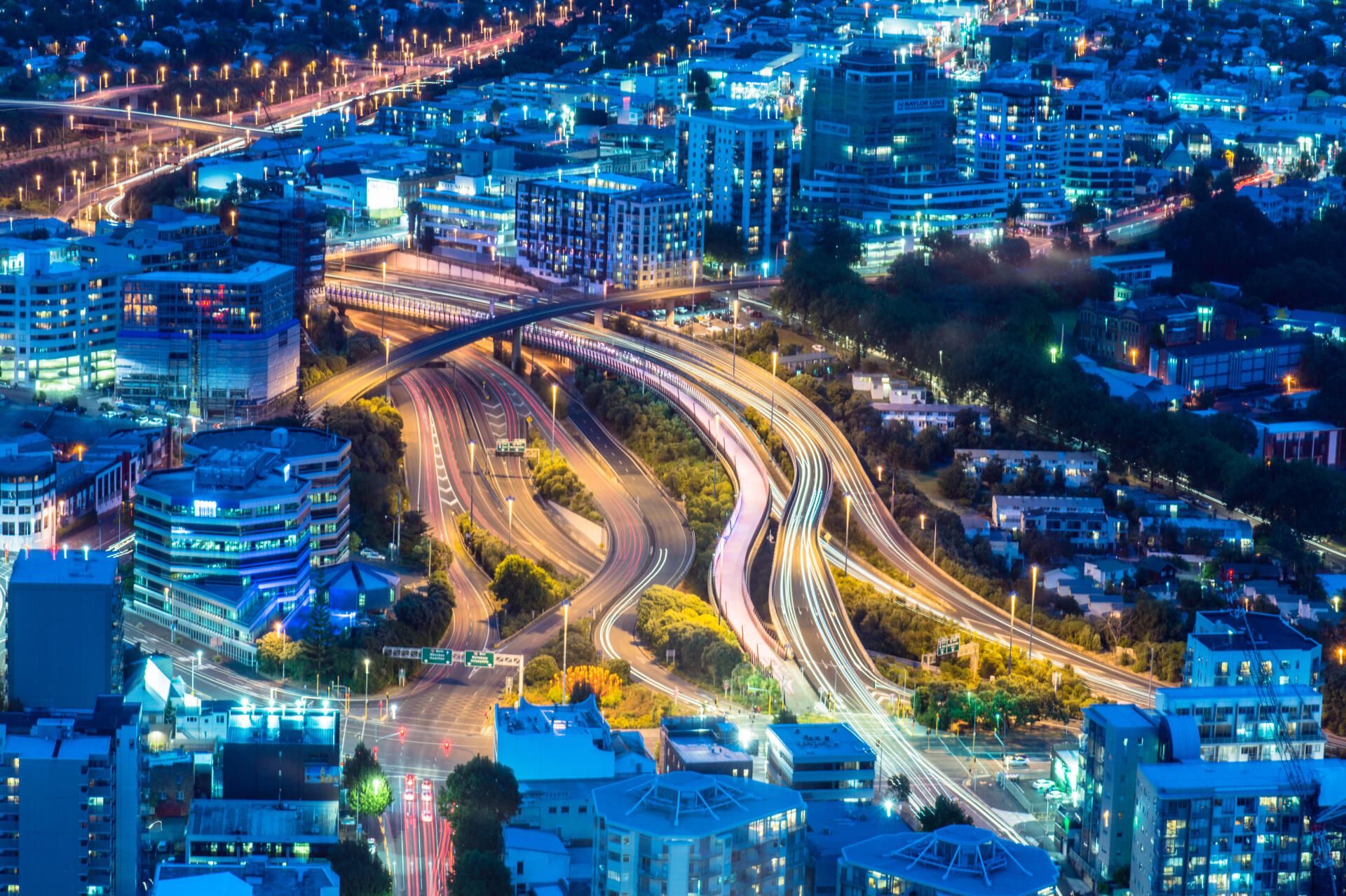 Digital Government
In 2018, the New Zealand government committed to a 2-year programme to create a secure and sustainable digital identity ecosystem that will give every citizen and resident easier access to a broader range of digital identity services in a trusted way.

Take the nationwide RealMe® system as an example. Citizens and residents can use RealMe® login details, a verified single username and password, to access many New Zealand government sites and services, such as open a bank account, enrol to vote, apply for your first passport, sell a property, apply for a benefit, enrol for study etc. It is also a secure way to prove who you are when you're online.

The question is, will the RealMe® for developers allow small and medium businesses to participate in this identity verification scheme? Also, will the New Zealand Digital Government imply the crypto-related applications on its digital journey?
New Zealand currently doesn't have specific legislation related to cryptocurrencies.

The New Zealand Financial Markets Authority (FMA) provides information about individuals and businesses dealing with crypto assets in NZ and open to give advice and support for investors and customers to make the market fairer, more efficient and transparent.

A couple of companies and independent groups and associations advocated among NZ society to leverage the power of blockchain and cryptocurrency. Auckland new fintech Power Finance is planning to launch a more community-based finance system as an alternative to mainstream lenders. It intends to introduce the first sovereign-backed digital currency in NZ. BlockchainNZ, part of the Tech Alliance, aims to help NZ become a global hub for blockchain innovation.

It's exciting to see that businesses and organisations are eager to express their voice for the digital future. However, the crypto ecosystem was way behind compared with the US, China and Europe in dedicated VC fund and development teams.

Bette Chen, the co-founder of an Auckland-based DeFi platform Acala, shared her observation as an industry professional.

"For example, Berlin, Switzerland and Singapore have specific and clear policies that lead to the development of the cryptocurrency ecosystem. The decision-makers in government need to be educated and renew their knowledge on the blockchain."

"New Zealand has an advantage of standardised tax and regulations, and its privileged reputation has attracted many people who want to move here. However, we lack a clear policy from the above. Just take a reference with Switzerland and Germany."
Housing
Search for house at TradeMe and realestate.co.nzSearch and compare average house prices.Find homes to rent and flatmates at TradeMe and nzflatmates.co.nzBrowse information on rental types, costs and agreements.
Climate
Auckland enjoys a temperate climate with more than 2000 hours of bright sunshine a year.
Summer: December – FebruaryAutumn/Fall: March-MayWinter: June – AugustSpring: September – November
Average daily temperature
Summer: 23° Celsius (74° Fahrenheit)Winter: 14° Celsius (57° Fahrenheit)
Political Ideologies
New Zealand is a parliamentary democracy with a long record of free and fair elections and guarantees political rights and civil liberties.

Concerns include discrimination against the Māori and other minority populations and reports of foreign influence in politics and the education sector.
Tax
The New Zealand tax system is a relatively favourable tax environment for earnings and assets. Taxes are at set rates depending on your income level. Find out more from here.

New Zealand has a 15% tax added to most goods and services (GST), including most imported goods and certain imported services.
Public Transport
You can travel by train, bus and ferries throughout the whole Auckland region, or try cycling and walking on multiple dedicated cycleways and walkways.
Cost of living
Auckland is the 2nd most expensive city in Oceania
The cost of living in Auckland is more expensive than in 91% of cities in the world (19 out of 206)
Family of four estimated monthly costs: NZ$7,538Single person estimated monthly costs: NZ$4,113
Check out the Expatistan Cost of Living Index for more details, and the list is regularly updated.
Education
Auckland has more than 400 schools and tertiary institutes and vocational training establishments, and three universities.

It ranks among the world's top 20 cities for students to get a university education.

And if you've got young kids, there are more than 1,200 early childhood education options.
Religions & Social Community
There is no state religion in New Zealand, but the principal religion is Christianity, with 38% of the population identifying themselves as Christians.

Islam, Buddhism and Hinduism and other religions take up around 8% of the population, and almost 49% of the population don't identify as any religion.
Healthcare
Auckland healthcare is free or low cost for citizens, residents and some work visa holders. If you have children aged 17 years or under they may also be eligible for publicly funded healthcare.

For private healthcare, non-residents should get medical insurance from their home country. Most costs of injuries from accidents are covered through New Zealand's no-fault Accident Compensation Corporation scheme. Find out more from here.
NOTE: If you find errors or would like to contribute more information to add to this site, please feel free to reach out via the below channels.